Starting this month I want to begin posting what I plan to read for the month, but here's where I give a small truth about me; I'm a mood reader.  I still stick to the major books I plan to read each month, but there are some that I look at and think I want to read at the beginning of the month, and then change my mind once I've read the other books.  Knowing that, I'm going to make these posts a little different from the usual setup.  The first several books are the ones I am planning to read for the month, or finishing for the month, and then there is a new category; Wild Card Picks.  The Wild Card Picks are books that I've been wanting to read and want mixed in to choose from.  Let's think of it as a personal challenge to read some books that have been recommended to me, but sitting on my shelves lately!
November's TBR: (Reading Goal for month: 4-5 Books)
-Kingdom of Ash by Sarah J Maas
This is one of the books I started back in October, but took a while to read since it was nearly 1000 pages (that thing was massive!!), but oh my gosh has this book been amazing, and I finally did finish it!  The review for it should be up by this Friday so keep an eye out for that, especially since it will be covering my thoughts on the Target edition of it as well as a book talk towards the end (at the end so others can avoid the spoilers!
-Recreated by Colleen Houck
The second and final of my books started in October, I halted reading this one so I could start reading on Kingdom of Ash and avoid being spoiled in that one myself, not to mention I had been waiting for this book forever.  The Reawakened Series (Trilogy) has been surprisingly amazing to read.  I hadn't expected to enjoy it as much as I have considering I picked the first book up on a whim in the used book store.  From there I grabbed this copy, and settled on buying the paperback of the last book mentioned below at Barnes and Noble.  Sacrifices have been made people, I have two hardbacks and a paperback now, but I have zero regrets so far!
-Reunited by Colleen Houck
Book 3 and the final book of the Reawakened Series, this book needed to be picked up when I realized how much I was enjoying Recreated.  The review for these books won't be on the blog, but be sure to check out my goodreads page to see all my reviews there, or you can request a series review in the comments!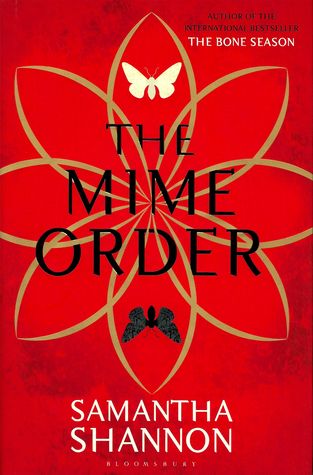 -The Mime Order by Samantha Shannon
Book 2 of the Bone Season series by Samantha Shannon, I'm really excited to read more of this series and find out what happened between my favorite characters, and how they are going to fight the antagonists of the series; the Rephaim.
-The Song Rising by Samantha Shannon
Book 3 of the Bone Season series by Samantha Shannon.
Wild Card Picks for November: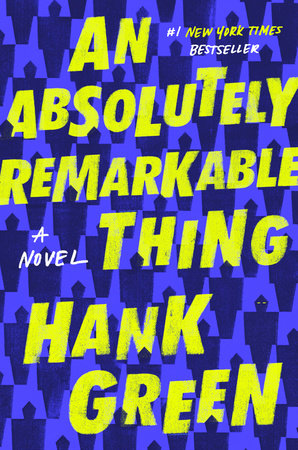 -An Absolutely Remarkable Thing by Hank Green
This novel was introduced to me by an employee at Barnes and Noble.  I originally planned to read it in time for their book club, but took a while to finish Rosemarked and then Kingdom of Ash came.  Long story short, I still want to read this book it just keeps getting pushed further down the pile by new books coming out.
-Three Dark Crowns by Kendare Blake
There are a lot of fantasy series I somehow keep missing, and Three Dark Crowns seems to be another for that list, so I finally picked up the paperback.  I just need to actually read it.
-Forest of a Thousand Lanterns by Julie C. Dao
This one's been floating around on my amazon lists for a while, but I finally just grabbed it at a bookstore and promised myself I'd read it before Christmas this year.  Here's hoping I can make that happen!
-The Thief by Megan Whalen Turner
Second fantasy book on the list that belongs to the category of books I've somehow missed out on.  On the bright side, this just means that I have plenty of reading material to read and review even if these authors start to eventually slow down (prob. not happening and I'm okay with that).
So, what is on your tbr list for the month?  Or are you a mood reader, or both?  I'm seriously a mix; most of the time I pick based on what I'm feeling, but there are books that when they come out there's nothing that can come between me and reading that book.  Let me know what you guys think of this TBR concept or what you are currently reading, and don't forget to like this post or subscribe if you enjoyed this!
***I do not own the photos of the books in this post***